Restoring Hope from the Inside Out
Some wounds are visible. We see the need, and we are compelled to care.
But there are other needs—just as great, perhaps greater—below the surface, beyond our view. Those, too, must be met.
The Laurel Center believes that no one should have to live with violence or the fear of violence. We not only provide support for victims of domestic violence at the moment of crisis, but we work to stop the cycle of domestic and sexual violence … Restoring Hope from the Inside Out.
Founded in 1981 as The Shelter for Abused Women; incorporated in Virginia in 1983, The Laurel Center is a 501(c) (3) organization. The name was changed in 2007 to The Laurel Center because it is a more inclusive and hopeful name. We have been providing emergency shelter and support services to survivors of domestic and sexual violence and their dependent children in the City of Winchester and the counties of Frederick and Clarke for close to 40 years.
Our philosophy is empowerment through support and education.  We provide clients with knowledge, methods, and tools to make healthy choices, cope with the present situation and to prevent, when possible, violence in the future. We live our mission, vision and values 24-hours a day, 365 days a year…
Our Mission
Empowering those affected by domestic and sexual violence by providing emergency housing, advocacy, outreach, support services, education and awareness.
Our Vision
Working together in our community to stop the cycle of domestic and sexual violence.
Our Values
We, the staff, board members and volunteers of The Laurel Center, uphold these core values in our work and promote them throughout the communities we serve. They represent what we believe in, what we stand for, and how we approach everything we do.
Integrity
Carrying out our work with responsibility and accountability, which reflects an alignment between what we say, what we do and how we do it.
Empowerment
We seek to inspire individuals and our communities with knowledge and tools that enable them to take action.
Compassion
We value a quality of presence and caring that accepts people as they are and fosters healing and wholeness.
Respect
We strive to create an environment in which board, staff, stakeholders and clients feel heard, safe, respected and supported.
Service and Stewardship
Be a benefit to the public and our stakeholders, carefully using the time and talents of those working with us and spending wisely the funds invested in us.

Teamwork
We value and respect individual effort and personal growth, but it is as a team that progress is made and goals are met.

For nearly 40 years, TLC has continuously initiated groundbreaking programs to protect victims of abuse, such programs as:
In 1991, TLC was the first program in Virginia to change the identities of two families whose situations were so dangerous that they required new identities and relocation outside Virginia.
In 1996, we instituted a program for stalking victims that received state and national acclaim.
In 1998, we introduced the Crisis Intervention Companions program to provide a fast response for victims of sexual assault in partnership with forensic nurses at Winchester Medical Center.
In 2001, TLC began a collaborative effort to reach victims of domestic violence who were involved with local departments of Social Service through the Temporary Assistance to Needy Families program (TANF).
In 2002, we initiated the Family Advocacy Program, a strategic partnership with Winchester Medical Center and the local Child Advocacy Center, to support families of children who are victims of sexual assault.
In 2013 TLC collaborated with Shenandoah University to create the [Not Just] Women's Center on SU's campus.
In 1996 and again in 2002, TLC was recognized by the local Community Service Council as the Human Service Agency Provider of the Year.
The Executive Director and Criminal Justice Coordinator have been recognized as Human Service Providers of the Year.
In 2006, TLC was the recipient of the United Way's William M. Battaile Community Impact Award for outstanding services and collaboration in our community.
In 2007, the Criminal Justice Coordinator was recognized for her work as a legal advocate by the VSDV Action Alliance
In 2011, the Action Alliance recognized the Laurel Center DELTA project with the HOPE Catalyst Award.
In 2019, The Laurel Center's Warren County office and Front Royal/Warren County law enforcement were recognized as the Multidisciplinary Team of the Year by the Department of Criminal Justice Services for our collaborative work in serving survivors of sexual violence in the Warren/Front Royal community.
The Laurel Center's work was also recognized as the Human Service Agency of the year by the Community Service Council (representing 50 local agencies) in 1997 and 2002, and our staff members have been selected as the Human Service Provider of the Year twice. At the state level, The Laurel Center has received awards and recognition for volunteer management, criminal justice advocacy and victim advocacy.
In addition, we have developed effective partnerships with local law enforcement agencies, the Commonwealth Attorneys' Office, Victim Witness, Winchester City Schools, Frederick County Schools, Winchester Medical Center, Council Against Domestic Violence & Sexual Assault, the Homeless Advocacy Network and the Virginia Sexual and Domestic Violence Action Alliance. Fostering collaboration among various stakeholder groups allows us to share information and, thereby, maximize knowledge resources that inspire active and dynamic approaches to addressing domestic and sexual violence issues.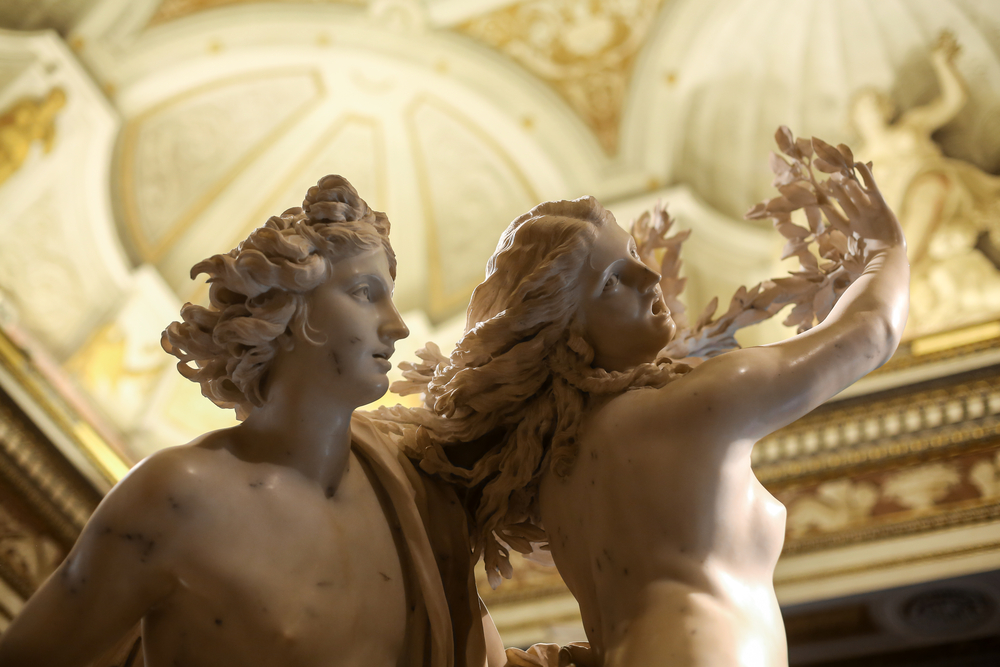 The myth is a unsettling depiction of unwanted pursuit, but also of transformation. It is the sense of transformation that The Laurel Center associates with and imbues our work. Our mission is to help transform lives—lives without violence.
In Greek Mythology, APOLLO was the God of Light, and it was his job to pull the sun across the sky in his 4-horse chariot every day. He has also been referred to as the God of music, poetry, art, medicine, knowledge, plague and archery.
Daphne was a Naiad Nymph in Greek Mythology and was the daughter of a river god. She was famous for being incredibly beautiful and for catching the eye of Apollo. However, Daphne was determined to remain unmarried and untouched by a man for her entire life.
Greek Mythology states that Apollo had been mocking the God of Love, Eros (also known as Cupid). In retaliation, Eros fired two arrows: a gold arrow that struck Apollo and made him fall in love with Daphne, and a lead arrow that made Daphne hate Apollo. Under the spell of the arrow, Apollo continued to follow Daphne, but she continued to reject him. Apollo told Daphne that he would love her forever.
Daphne turned to the river god, Peneus, and pleaded for him to free her from Apollo. In response, Peneus use metamorphosis to turn Daphne into a laurel tree. Apollo used his powers of eternal youth and immortality to make Daphne's laurel leaves evergreen. It's believed that Daphne has to sacrifice her body and turn into a tree as this was the only way she could avoid Apollo's sexual advances.
When Apollo came upon Daphne, there she stood, on the bank of the river, not a nymph any longer, but a beautiful tree. Apollo was broken-hearted, at first, to see how he had lost Daphne. Since this tree was all that was left of Daphne, Apollo loved the tree, and said that it should be planted by the side of his temple. He made himself a crown from its evergreen leaves, which he always wore for Daphne's sake. This tree still grows in Greece, and is called the Laurel of Apollo.
The myth is a unsettling depiction of unwanted pursuit, but also of transformation. It is the sense of transformation that The Laurel Center associates with and imbues our work. Our mission is to help transform lives—lives without violence.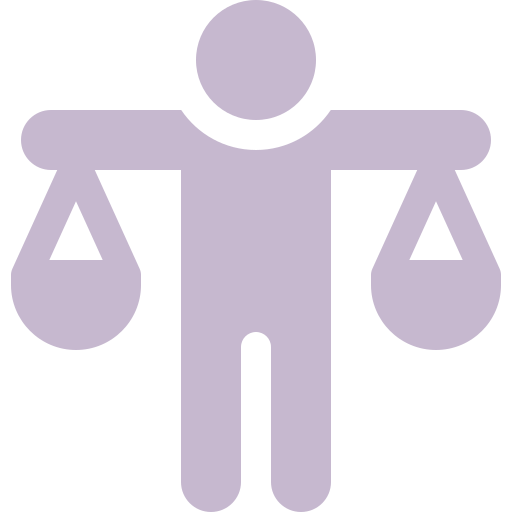 The Laurel Center services are open to all persons regardless of race, ethnicity, age, sex, sexual orientation, gender and/or gender identity, ability, national origin, and other characteristics protected by federal, state or local laws.
P.O. Box 14
Winchester, VA. 22604
Warren County Sexual Assault Program